| | |
| --- | --- |
| CPANEL HOSTING MADE EASY! AllcPanel reseller/multi-domain packages include the Webhosting Manager (WHM) admin tool. These cPanel-Host's reseller hosting plans allow you to set up (or delete or adjust) hosting accounts in real time. Offer your clients accounts that come with e-mail boxes (POP3), Webmail, Mailman mailing lists, FTP and cgi-bin access, SpamAssassin, anti-Virus software, SSL certs, PHP, MySQL databases, cPanel skins in 30+ languages, message boards, shopping carts, WordPress, Joomla, Fantastico (installs 700+ great scripts with a mouse click), Softaculous script installer (400+ scripts) etc. Server locations in the United States and Europe (Germany), the location is your choice! Even create sub-reseller hosting plans and host unlimited domains on more than one server with our sub-reseller enabled plans. Overselling is allowed for larger reseller plans. For those in need of full root access, please see our cPanel VPS server plans at our L3server site. | |
cPanel Reseller Hosting
Web Designer Mini:

- 50 Gig Disk Space
- 200 Gig Bandwidth
- unlimited domains
- overselling: no
- reseller WHM control panel
- customers' cPanel
- Fantastico (inst. 700+ scripts)
- Softaculous (400+ scripts)
- 30+ Languages

- unlimited e-mail boxes
- unlimited e-mail forwarders
- unlimited e-mail redirects
- unlimited URL forwarding
- Mailman mailing lists
- unlimited MySQL DBs
- Web Disk
- PHP 5.4, 5.5., 5.6, 7
- SSL, SSI
- free shopping cart software
- chat room, message board
- Webmail + POP3
- cgi-bin access
- SpamAssassin
- Exiscan & ClamAV
(anti-Virus)
- ImageMagic
- Webstatistics
- many more features
hosting features, details

cPanel Reseller Hosting
Reseller Plan 1:

- 100 Gig Disk Space
- 400 Gig Bandwidth
- unlimited domains
- overselling: yes
- reseller WHM control panel
- customers' cPanel
- Fantastico (inst. 700+ scripts)
- Softaculous (400+ scripts)
- 30+ Languages

- unlimited e-mail boxes
- unlimited e-mail forwarders
- unlimited e-mail redirects
- unlimited URL forwarding
- Mailman mailing lists
- unlimited MySQL DBs
- Web Disk
- PHP 5.4, 5.5., 5.6, 7
- SSL, SSI
- free shopping cart software
- chat room, message board
- Webmail + POP3
- cgi-bin access
- SpamAssassin
- Exiscan & ClamAV
(anti-Virus)
- ImageMagic
- Webstatistics
- many more features
hosting features, details
cheap reseller hosting WEBMAIL

cPanel Reseller Hosting
Reseller Plan 2:

- 150 Gig Disk Space
- 600 Gig Bandwidth
- unlimited domains
- overselling: yes
- reseller WHM control panel
- customers' cPanel
- Fantastico (inst. 700+ scripts)
- Softaculous (400+ scripts)
- 30+ Languages

- unlimited e-mail boxes
- unlimited e-mail forwarders
- unlimited e-mail redirects
- unlimited URL forwarding
- Mailman mailing lists
- unlimited MySQL DBs
- Web Disk
- PHP 5.4, 5.5., 5.6, 7
- SSL, SSI
- free shopping cart software
- chat room, message board
- Webmail + POP3
- cgi-bin access
- SpamAssassin
- Exiscan & ClamAV
(anti-Virus)
- ImageMagic
- Webstatistics
- many more features
hosting features, details
shared SSL cert

cPanel Reseller Hosting
Reseller Plan 3:

- 200 Gig Disk Space
- 1000 Gig Bandwidth
- unlimited domains
- overselling: yes
- reseller WHM control panel
- customers' cPanel
- Fantastico (inst. 700+ scripts)
- Softaculous (400+ scripts)
- 30+ Languages

- unlimited e-mail boxes
- unlimited e-mail forwarders
- unlimited e-mail redirects
- unlimited URL forwarding
- Mailman mailing lists
- unlimited MySQL DBs
- Web Disk
- PHP 5.4, 5.5., 5.6, 7
- SSL, SSI
- free shopping cart software
- chat room, message board
- Webmail + POP3
- cgi-bin access
- SpamAssassin
- Exiscan & ClamAV
(anti-Virus)
- ImageMagic
- Webstatistics
- many more features
hosting features, details

$25 /month cpanel
$130 / half year cpanel
$250 / year cheap whmm
$39 /month cpanel
$200 / half year cpanel
$390 / year cheap whmm
$59 /month cpanel
$310 / half year cpanel
$590 / year cpanel7 whm
$79 /month cpanel whm
$420 / half year cpanel
$790 / year cpanel host
To create an account with cPanel-Host you need to agree to our Terms of Service agreement.
| | | | |
| --- | --- | --- | --- |
| Choose Server location: | Choose Server location: | Choose Server location: | Choose Server location: |



Fast and easy sign-up process!Interchange
We accept Visa, MasterCard, American Express, JBC, Discover, Diners Club, Maestro, UnionPay, Bitcoin, PayPal, eChecks, EPS/Netpay, Trustly, Yandex, POLi, Przelewy24, Skrill (Moneybookers), paysafecard, and others.


• no setup fees e-commerce
• 30 day money back guarantee
• flat hosting fee ecommerce
• no additional or hidden costs
• no contracts. no strings attached cheap reseller host paypal
cPanel-Host will be completely transparent to YOUR customers. You will get your own administrative Web based WHM control panel that will allow you to set up, delete, and manage customer accounts with a few mouse clicks. It really is easy. You will use our neutral unrecognizable DNS such as "ns.serve-9.com" to sign-up your customers (there is no "serve-9.com" Web site!). There are no hidden costs and no small print traps.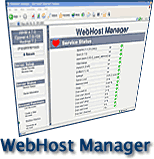 All multiple domain cPanel reseller hosting accounts are hosted on one of our super fast Dell and Supermicro servers (running CentOS), connected to the Internet via nine major backbones such as Level(3), Time Warner GB Link; Verio OC3, Verio #2 Gigabit Ethernet, and Savvis OC3. For redundancy we currently run BGP4 (border gateway routing protocol) to maintain the speed and uptime. If one backbone line goes down, it will balance the load to the other(s), and if one line gets congested, it will load balance the traffic. Thus, we guarantee 99.9% uptime for all our reseller servers. You will set up your own domains as well as your customers' accounts using the WHM reseller control panel. See the WHM/reseller DEMO.
Each domain customer has his/her own cpanel customer control panel to set up emails, MySQL databases, etc. Log in to see a domain level DEMO.
When creating Web site hosting plans it is you who will set the price, decide what size and features your plans will have. Start making money instantly as you decide the prices for your own custom packages! As hosting reseller or virtual hoster you can manage almost everything about your server with no previous knowledge of Linux!
cheap reseller hosting affordable for anyone! unlimiteded reseller unlimited cpanel webhostmanager domain reseller best reliable unlimited domain reseller


cPanel Reseller FAQ and Online Billing Solutions

Fax numbers
United States: [+1] 267-434-6030
Canada: [+1] 514-370-9842

United Kingdom: [+44] (0)870-134-8770
Germany: [+49] (0)30-484983905